Our Expert, Professional, And Cheap Ebook Writing Solutions
Composing an eBook is a big role. Let us accommodate you out. We have highly experienced writers that carry dominance in writing well-researched and content-rich eBooks, comprehensively including the topic according to your wanted style. Allow our experts to turn your idea into a great eBook and help you impress the world!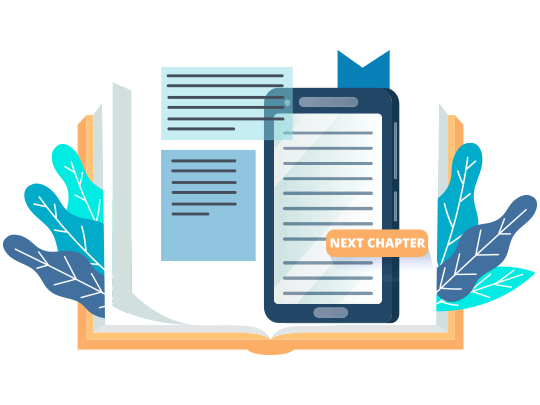 Having Troubles Writing An eBook yourself?
Why Not Get Services From The Best Writing Company For Ebook And Leave Your Troubles To Us
Our Approach
Why You Will Love Our eBook
Timely Deliveries

We keep our commitments our highest priority and strive to deliver the content in the committed time.

100% Unique Content

Our powerful plagiarism detection tool ensures that your eBook's content is original. The content we provide is 100% unique.

Emphasis On The Subject

Our writers give a strong emphasis on the subject. They always follow the provided guidelines and keep as close as to the client's idea.
Interested In An eBook Version Of Your Great Book?
Reach out to our team at Book Writing Lane, and we will ensure to deliver you an excellent, error-free eBook version of your fantastic work. We promise that our low-cost eBooks will excel in quality while staying true to your unique needs.
Client Testimonials
Our clients trust us with their dreams and we turn them into a solid reality. Hear it from our clients:
JN
I had a ghostwriting project on thriller and mystery themes and I gave this task to the book writing lane. Their team did a great job creating excellent and eye-catching material for the readers.
Jordan Norton
March 20, 2023
KR
These guys did an amazing job at taking what I wanted illustrated and my words and ideas for the book and bring it to life! Highly recommended!
Kouri Richins
March 15, 2023
CP
Book Writing Lane created an attractive cover that offers a strong aesthetic appeal. It relates the entire story in a single picture without opening the book. In addition, the typography communicates emotions and sentiments clearly. I strongly recommend them to all book geeks!!
Cyrill Powell
October 07, 2022
CJ
I wanted to write a novel, but because of writer's block, I was unable to do that. I approached Book Writing Lane for this job, and the novel they delivered to me was just amazing from the start till the end. It was highly captivating, and I got a positive response from my readers. A big shoutout to this team.
Criis Jonson
February 04, 2022