Remarkable Proofreading Services Trusted By Thousands Of Global Clients
At Book Writing Lane, our hand-picked, professional editorial team has been trusted by numerous clients worldwide. The comprehensively check for any errors any grammatical, structural, or spelling errors that there may be. All our proofreaders are highly qualified native English speakers, well-versed in taking over any proofreading job.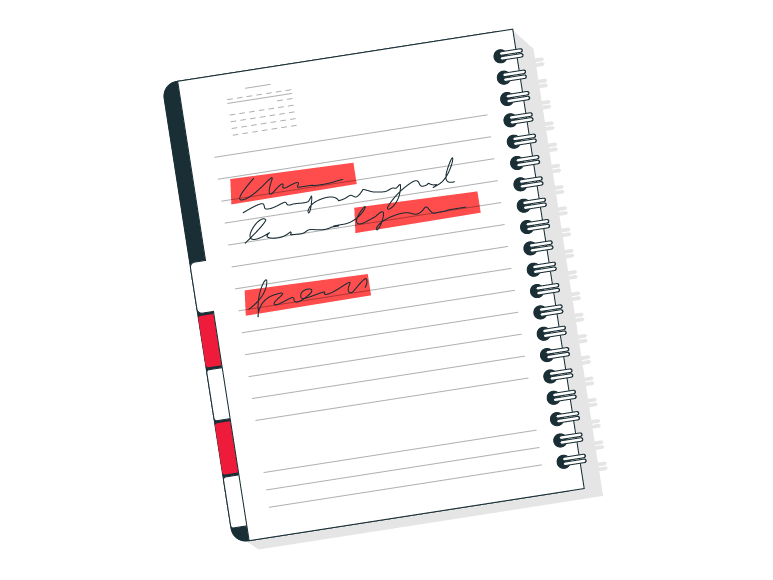 World-Class Proofreading At Your Fingertips
Take Assistance From Highly Trusted, Fast, And Professional Proofreading Services Online
Our Approach
Your One-Stop Solution For The Best Proofreading Services
Professional Editors

Our expert personal editors are specialists in editing content from various genres. They are picked based on merit and are supported by the latest technologies.

Quick Turnarounds

Our efficient process allows for the return of your proofread document in just about a few hours. Pick the turnaround that befits your deadline.

100% Satisfaction

We are bold that you will be satisfied with the quality of work, which is why we offer a 100% customer satisfaction guarantee.
Our Proofreading Process
Draft Submission
The writer submits the draft that requires proofreading from our expert editors.
Reading and Error Checking
Our dedicated copywriter go through the content and looks for any writing errors.
Fixing Errors
The proofreader fixes all grammatical, structural, and spelling errors in the document and go through it one more time to ensure it's free from all mistakes.
Software Scanning
The document is run on licensed proofreading software such as Grammarly or Copyscape for 100% error-free results.
Document Delivery
Once the document is proofread and all errors are fixed, it is then sent back to the client for approval.
Get Professional Proofreading Today!
Don't waste your time! Book Writing Lane is one of the best online proofreading services you will find. Reach to our team of professionals now!
Client Testimonials
Our clients trust us with their dreams and we turn them into a solid reality. Hear it from our clients:

"I am an author myself, since I was out of practice, I hired Book Writing Lane to write a book for me. The writer did an amazing job with the book."
Bradley Mackay
Author

"I had a plot in my mind and I contacted Book Writing Lane to write a book for me based on that plot. The writer did a great job and filled all the gaps in the storyline."
Daniel Corbett
Author

"I was hopeless when I could not finish my book. Then I came across Book Writing Lane, and they helped me finalize and publish my book."
Barbara Hawes
Educationist and Author

"It was my dream to get a book published and they helped me accomplish my dream. The book was fantastic and received a great response from the audience. "
Frederick Oliver
Chairman – CEO