Get in Touch with The Most Experienced Publishing Services That Operates According To Your Requirements
At Book Writing Lane, we present all the services to help authors publish their work, from printing to distribution and marketing. We have served many writing professionals and published books in various genres. We have successfully converted several writers into published book writers globally.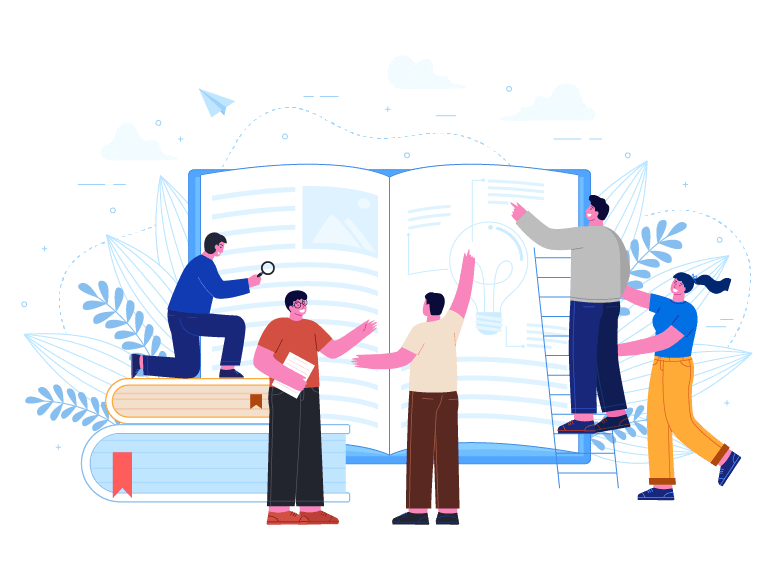 Publishing Books Has Got Easier
Experience The Best Online Book Publishing Services Under One Roof
Our Process
Draft Submission
The writer submits the draft to us and discusses the details of the project, including printing and publishing.
Proofreading and Editing
Once the draft is received, we assign an experienced editor to review, analyze, proofread, and edit the content thoroughly.
Typesetting, Images, Illustrations
After the editing work is completed, we set the right font, include images and graphical illustrations.
Designing the Book
We design the book, keeping all important aspects in mind. All the books are designed with front and back covers, author bios, table of contents, etc.
Publishing and Distribution
After getting the approval of the design, the manuscript is published in the clients' required formats.
Ready To Get Started?
Publication via Book Writing Lane is a perfect choice for authors looking for a complete, high quality, personal publishing program. Find out for yourself today!
Client Testimonials
Our clients trust us with their dreams and we turn them into a solid reality. Hear it from our clients:

"I am an author myself, since I was out of practice, I hired Book Writing Lane to write a book for me. The writer did an amazing job with the book."
Bradley Mackay
Author

"I had a plot in my mind and I contacted Book Writing Lane to write a book for me based on that plot. The writer did a great job and filled all the gaps in the storyline."
Daniel Corbett
Author

"I was hopeless when I could not finish my book. Then I came across Book Writing Lane, and they helped me finalize and publish my book."
Barbara Hawes
Educationist and Author

"It was my dream to get a book published and they helped me accomplish my dream. The book was fantastic and received a great response from the audience. "
Frederick Oliver
Chairman – CEO