Affordable and Swift Editing Solutions
Whether you're an award-winning content writer or a newbie writing your very first draft, if you're a human, you're bound to make mistakes. Our expert editors at Book Writing Lane understand that completely and provide you with top-quality writing solutions at the best affordable price possible.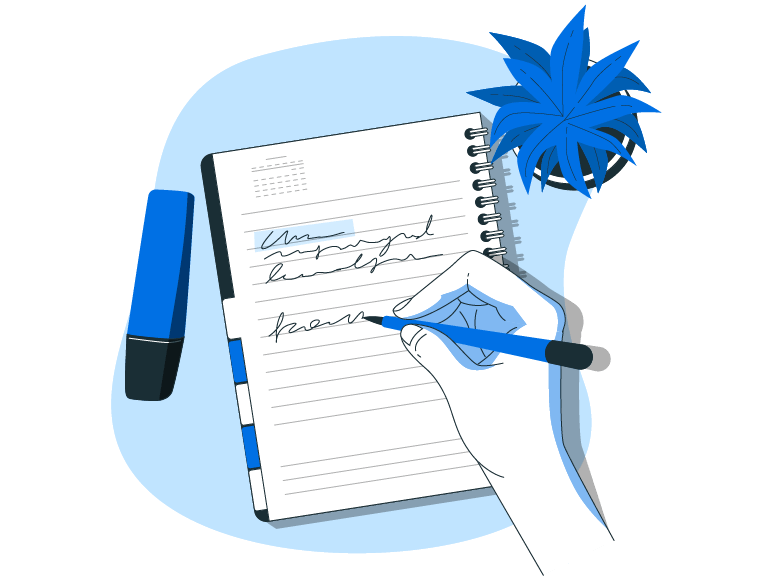 Struggling To Sell More Books?
Why Not Hire Expert Book Marketing Professionals To Promote Your Book!
Our Approach
Our Goal Is To Increase The Value For Our Writers With Online Book Marketing
Leading Marketing

Campaigns

Our crew has the required expertise, experience, and know-how to execute excellent book marketing campaigns. We are well-known with the best tactics to target the right audience to sell your books.

Right Tools and

Skills

No matter the genre, we utilize the appropriate tools and platforms to market your book online, our experts in advertising, social media, brand management, influencing, analytics, and algorithms.

Personalized

Assistance

We deliver to your project's requirements, fully considering your plans and ideas and your book's genre.
Our Process
Draft Submission
The client submits the draft along with a set of editing instructions.
Primary Editing
Our editor thoroughly peruses the draft, adds comments about the edits required and returns the draft for client's review.
Secondary Editing
The editor goes through the revised draft and makes changes as advised or approved by the client.
Copyediting and Proofing
Once all editing requirements have been resolved, the draft will be forward to the copy editor/proofreader for final proofreading and review.
Finalization
After proofreading, the manuscript is finalized and sent to the client for a final look before getting it aligned for publishing.
Looking to Get Your Masterpiece Edited?
Our experts can assist you! At Book Writing Lane, we provide top class editing services for a flawless end product.
Client Testimonials
Our clients trust us with their dreams and we turn them into a solid reality. Hear it from our clients:
JN
I had a ghostwriting project on thriller and mystery themes and I gave this task to the book writing lane. Their team did a great job creating excellent and eye-catching material for the readers.
Jordan Norton
March 20, 2023
KR
These guys did an amazing job at taking what I wanted illustrated and my words and ideas for the book and bring it to life! Highly recommended!
Kouri Richins
March 15, 2023
CP
Book Writing Lane created an attractive cover that offers a strong aesthetic appeal. It relates the entire story in a single picture without opening the book. In addition, the typography communicates emotions and sentiments clearly. I strongly recommend them to all book geeks!!
Cyrill Powell
October 07, 2022
CJ
I wanted to write a novel, but because of writer's block, I was unable to do that. I approached Book Writing Lane for this job, and the novel they delivered to me was just amazing from the start till the end. It was highly captivating, and I got a positive response from my readers. A big shoutout to this team.
Criis Jonson
February 04, 2022