Impactful Script Writing Service
If you want to create a powerful impact with your brand message, you need a well-crafted script that tells a compelling story. At Book Design Lane, we understand the importance of creating a unique brand identity, and our expert Script writing services are here to help you achieve just that. Our team of skilled writers will work with you to understand your vision and create a script that brings it to life.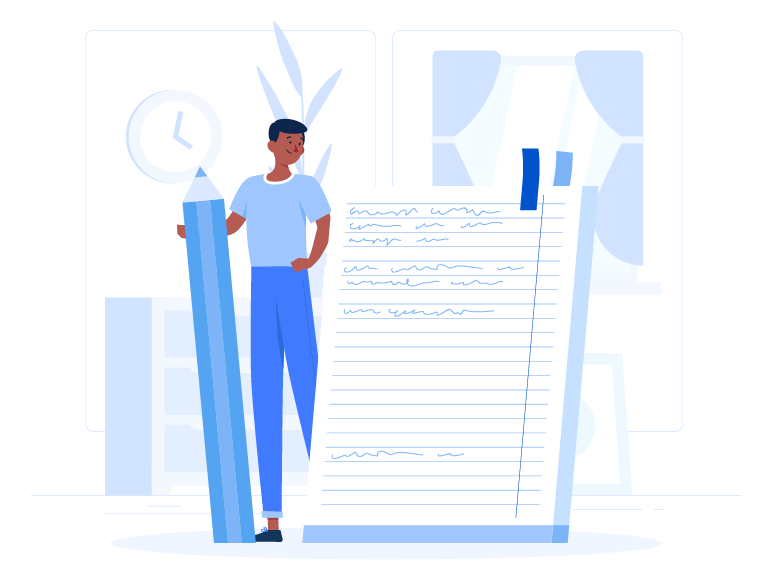 Would you like to share your amazing ideas and experiences with the whole world?
Hire The Best Ghostwriting Services That Can Make Your Story Live Forever In The Heart Of Readers
Our Approach
Benefits of Script Writing
Communicating a

Concise Story

Script writing helps to develop a clear and concise story that can be easily understood by the audience. It enables the writer to convey complex ideas and emotions in a simple and engaging manner, making it easier for the audience to connect with the characters and plot.

Enhancing

Creativity

Script writing allows for a high degree of creativity and imagination, as writers have the freedom to create unique characters, plot twists, and dialogue. It can be a fun as writers can experiment with different styles and techniques to create a unique voice and style.

Improved Organization

and Planning

Script writing requires careful planning and organization, as every scene and line of dialogue must contribute to the overall story. This process helps writers to stay focused and organized and can be applied to other areas of life, such as work or personal projects.
Script writing Process
Brainstorming and

Concept Development
The first step in Script writing is to come up with an idea for your story. This may involve brainstorming with a group of writers or simply taking time to think about what you want to write.
Writing a Treatment
The next step is to write a treatment, which is a summary of your story in prose form. This is an important step because it will help you refine your concept and identify any potential problems with the plot or characters.
Outlining the Script
Once you have a treatment, you can begin to outline your script. This involves breaking down your story into individual scenes and deciding on the order in which they will appear.
Writing the Script
With a solid outline in place, you can now begin to write your script. This is where you'll turn your prose treatment into a screenplay format, with proper formatting, dialogue, and stage directions.
Revising and Polishing
Once you've completed a draft of your script, it's time to revise and polish it. This may involve rewriting scenes, cutting unnecessary dialogue, or adding new details to enhance the story. It's also important to proofread your script carefully and ensure that it follows industry standards for formatting and length.
Ready to bring your story to life?
Got an idea, but you don't have any experience how to write? Feel Free to get in touch with us today. We render highly trustworthy book ghostwriting services to our clients.
Client Testimonials
Our clients trust us with their dreams and we turn them into a solid reality. Hear it from our clients:
JN
I had a ghostwriting project on thriller and mystery themes and I gave this task to the book writing lane. Their team did a great job creating excellent and eye-catching material for the readers.
Jordan Norton
March 20, 2023
KR
These guys did an amazing job at taking what I wanted illustrated and my words and ideas for the book and bring it to life! Highly recommended!
Kouri Richins
March 15, 2023
CP
Book Writing Lane created an attractive cover that offers a strong aesthetic appeal. It relates the entire story in a single picture without opening the book. In addition, the typography communicates emotions and sentiments clearly. I strongly recommend them to all book geeks!!
Cyrill Powell
October 07, 2022
CJ
I wanted to write a novel, but because of writer's block, I was unable to do that. I approached Book Writing Lane for this job, and the novel they delivered to me was just amazing from the start till the end. It was highly captivating, and I got a positive response from my readers. A big shoutout to this team.
Criis Jonson
February 04, 2022